About LBTS
2012-07-11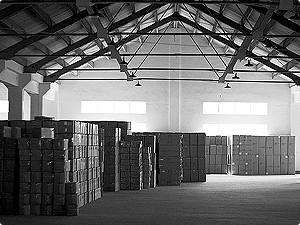 Building Trader union of Republic of Latvia (L.B.T.S.) was founded in march of 2008, when 12 small and medium size companies, who owned 23 building material retail stores in Latvia, united in one chin. Goal of the incorporation was to become more competitive in the market as well as to found a company who works with suppliers and realize marketing activities.
Goal of the L.B.T.S. is to manage partners who are involved in retail sector. Objectives of the L.B.T.S. is to work with suppliers, to popularize MājaiDārzam retail stores among citizens of Latvia and to promote the development of the company and MājaiDārzam.
Vision of the L.B.T.S. is to become a respectable company in the field of building material trading that would provide development and further work of MājaiDārzam.
Mission of the L.B.T.S. is to facilitate work of our partners by realizing our goals and objectives.