Our new partner – AS Siguldas Būvmeistars
2012-10-05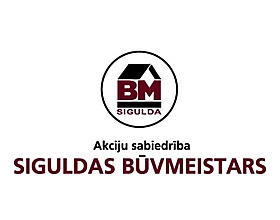 AS Siguldas Būvmeistars is the newest members of our union! Company currently works on different areas – selling building materials, producing dolomite breakstones and providing transportation services. The only building material store is located in Sigulda, Gāles stret 27.
It's working hours are on workdays from 8.00 to 19.00, on Saturdays from 9.00 to 18.00, but in Sundays it is closed.
We are continuing to keep you updated with the current information with our partners!