Our new webpage
2012-07-14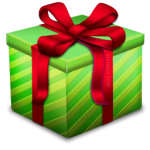 Our new webpage www.lbts.lv has been opened! In here we are going to post latest news about ourselves and our chin MājaiDārzam. Our suppliers and partners in the left side of the main page still will have a login registration for L.B.T.S. system.
In this webpage our priority is to tell you more about company L.B.T.S., our partners and our suppliers. Addition to this you have a chance to apply for the latest issue of our discount newspaper.
Stay tuned and not just in here, but also in our other website – www.majaidarzam.lv!